News
In conversation with: Carlos de Magalhaes
In 1985 he accidentally joined Pas Reform in the poultry sector as an interpreter; now almost 40 years later almost everyone in the poultry industry has heard of him. We talked to Carlos de Magalhaes, from Triplelima. He speaks 6 languages and has sold Unifortes machinery to thirty different countries in three years. We wondered how he does all that.

With a background in agriculture, born and raised in Africa where his family had a coffee and cattle farm, and his subsequent degree in agriculture, it is no big surprise that Carlos works in the poultry industry. After many years of working in marketing and sales at various worldwide recognized poultry equipment manufacturers, he started his own company in 2010, Triplelima bv. With roots in Portugal, Carlos can consider himself fortunate with two surnames: Lima De Magalhaes. From his grandfather and also a great source of inspiration, he learned the power of a tripod: "A tripod is much more stable than a four-legged, and each leg is a symbol of the most important factors in my life", hence Triplelima.
After extensive research within the poultry sector, Carlos decided to focus on the increasingly important topic of hygiene. Originally Triplelima was set up to operate in Europe, Africa and Middle East and cover the poultry sector as well as other sectors of the agro food industry. As the first equipment was sold to Australia, Carlos decided to focus entirely on the poultry sector, the field he has experience in and more importantly affinity with. He also decided to extend its market coverage worldwide.
During the Pix 2016 in Australia, Carlos met one of the co-founders of Unifortes. After an extensive discussion at the fair Carlos decided to accept René's invitation to visit Unifortes upon his return to the Netherlands. During the first official meeting at the old location of Unifortes, a common interest was found: customer orientation. Ideas were then forged about jointly setting up a complete dedicated line for the poultry sector. Carlos particularly liked the openness, flexibility and quick response of Unifortes. At the end of 2016, Carlos participated in his first trade fair for Unifortes, the Eurotier, where he also sold his first Unifortes machine: a pallet washer for a German company.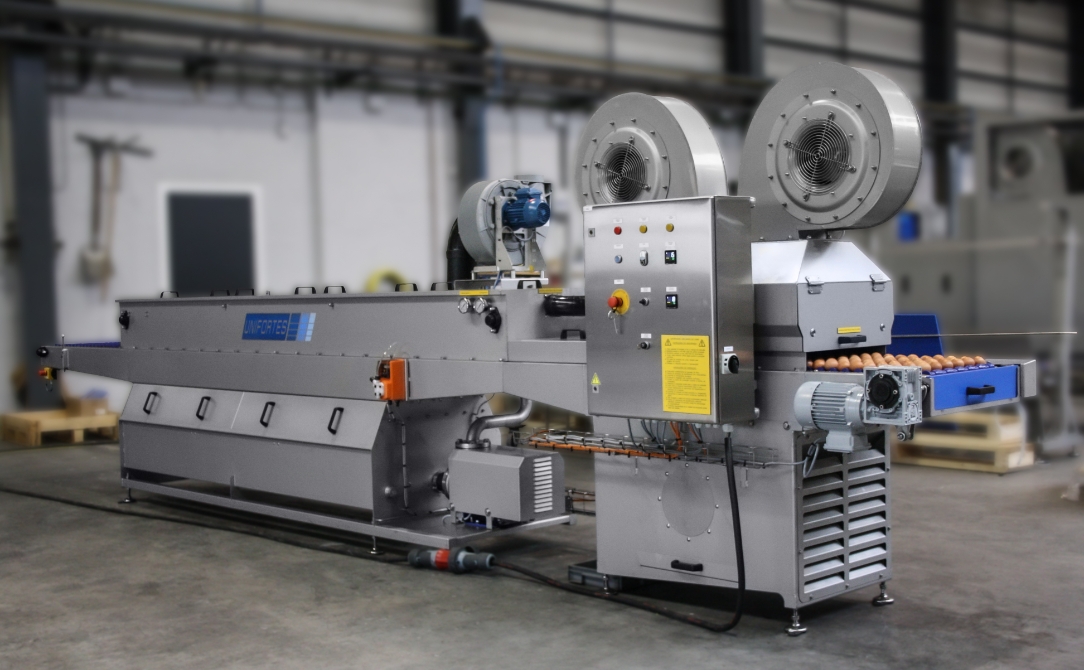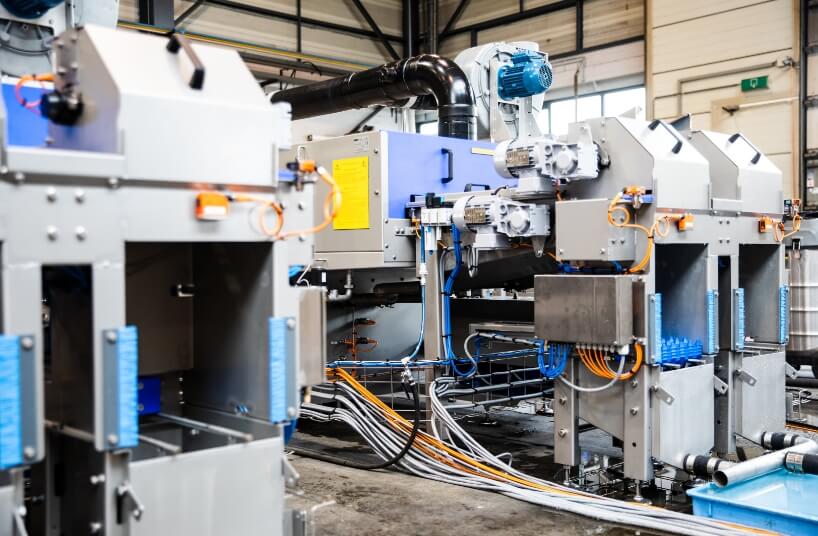 Almost 5 years later, Carlos looks back at a successful collaboration: "We have developed a product range that stands out from anything else, in a very short period of time. I am really proud of this, and I admit I did not expect that we would be here so soon". Carlos already had a name in the market, Unifortes was starting to be known reasonably well, but it is important for him that he bonds with brands that create and uphold a professional, customer oriented image in the market. Like his sales approach, this collaboration is focused on the long term. "Ultimately, we all have the same goal, satisfied and returning customers. That is only possible when you see the customer relationship as a marriage you can never leave and want to be successful for both parties". We had to laugh about this strange comparison, but we agree with him. It is from the first meeting and far after selling the machine that you have to keep investing in each other.
Carlos has seen the importance of hygiene within poultry increase enormously over the past years. Each hygiene approach differs per company, but it comes down to the same for everyone: "Whether you are dealing with trays or eggs, you have to make sure that no cross-contamination can take place  and the final product is safe to the consumer". The COVID pandemic puts everyone on edge, but of course the poultry market has to deal with many possible disease outbreaks, such as bird flu. With a good hygiene plan, the risk of cross-contamination and outbreaks is greatly reduced. "That investment always pays for itself". Carlos is thankful for the opportunity he has to service the poultry industry and he hopes he can carry on contributing to the sector for a long time to come.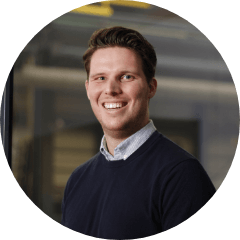 Robin van der Pligt | Area sales manager
More about this subject?