News, Uncategorized
Posted on 29 October 2021
NEW: The revolutionized Basic Washer
We proudly introduce our next generation Basic Washer, for cleaning trays, crates and boxes. This revolutionized washer brings little fuss, yet mega power. It's the perfect washer for smaller operations for the food processing and other industries.





With key features of the 'Industrial Series' this model isn't inferior to its bigger brother. It is perfect for lower capacities, and of course, that includes a much more attractive price tag. With prices starting at €16,250, we expand our machine line-up with a very attractive washer against even more attractive prices.
Given the popularity of the Industrial Washer, this new Basic Washer is a stripped down version of the Industrial Washer. It is perfect suitable for washing and rinsing up to 100 crates, trays or boxes per hour. Even in the same machine, thanks to the standard adjustable guides. It is always adjusted to specific product and contamination, with a package of options to further customize it. One of the valuable options we offer is a loop, through which the machine can be operated by 1 person.
UNI-BW150.60
Up to 100 pieces per hour
The new basic tunnel washer for crates, trays and boxes. Smart engineering resulting in a economically and ergonomically smart washer. Can be finished off with drying options.
Stand-alone washer
Adjustable top- and sideguides
Can be operated bij 1 person
Plug-and-play design
The open design of the machine, hatches on both sides and ergonomic infeed and outfeed makes it an easy to operate, clean and maintain washer. Its hygienic construction and treatment of the materials also contributes to the lifespan of the machine. To reduce operating costs we incorporated several features into this machine. We work with a smaller pump for saving power consumption, collect the water, filtrate it and reuse it to minimize water usage, chemicals and heating energy. That is not only for reducing operating costs, but also contributes to the environment.
This new Basic Washer is definitely one of our smallest in the range, but as smart and powerful as its bigger brother. We did that by smart engineering and simplified production operations to better optimize cost and minimize complexity. With this, we were able to cut half of the delivery time to 6 weeks after signed quotation for this specific model. And, due to its low energy usage it consists of a normal plug, so it can easily be implemented in all existing factories.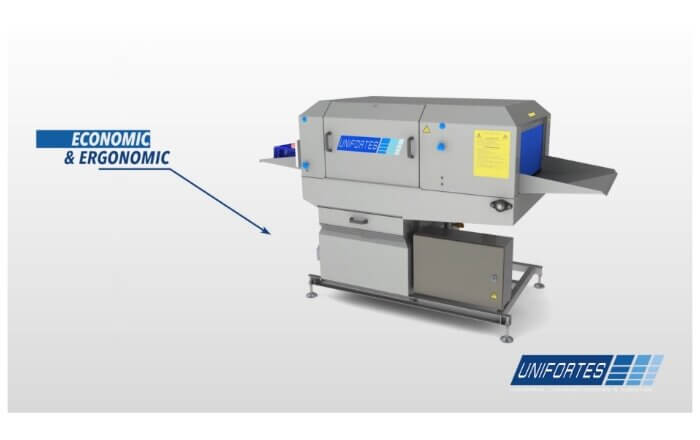 The UNI-BW150.60 is a compact model, with an attractive price and delivery time. That against perfect 'greener' performances – this new Basic Washer makes 'taking cleaning to a higher level' accessible to all. We proudly call this machine our next generation Basic Washer.
No-obligation talk with the techies of Unifortes?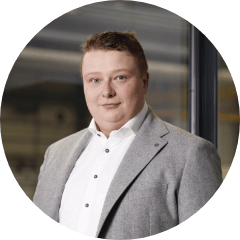 Roy Kranendonk | Sales manager
Drop by, give us a call or send an e-mail!